Betec Chocolate Machinery
TCF Sales is the sole North American chocolate machinery distributor for BETEC, located in the Austin, TX area.
Used by Chocolatiers and confectionery professionals, BETEC delivers high quality confectionery processing equipment for both small and large scale confectionery producers, from stand-alone chocolate tempering machines with molding capabilities to in-line enrobing, chocolate decoration and cooling, to large industrial scale production chocolate machinery lines.
BETEC is a Belgium based technology company led by engineers who meticulously design and manufacturer their products. From entry level machines like the MB15 chocolate molding (moulding) machine for filling molds and chocolate shells to much larger machines with greater chocolate capacity with automatic continuous tempering to full production chocolate lines.
For example, the Betec MBE80-400 is an 80kg capacity enrobing machine with a 400mm (16") wide belt that includes many features not found on machines in this class, such as enhanced botoming using a "licker roller" and adjustable heated detailer, a transparent cover and heating lamps. Its feeder belt is removable for easy cleaning and can be stopped for loading.
For larger production confectionery customers, BETEC one-shot depositing machines are selected as well as chocolate feeder tanks, chocolate cooling tunnels, and even conveyor systems and robots for stacking and destacking.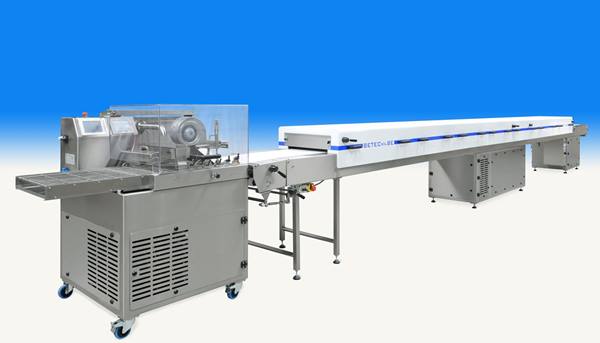 Contact TCF Sales to discuss your chocolate equipment requirements and to learn more about BETEC chocolate machinery soluctions.
TCF Sales
www.tcfsales.com
512-201-4443