TCF Sales Blog
---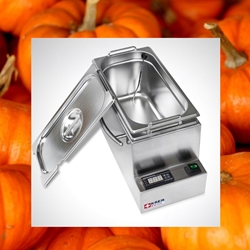 SALE * SALE * SALE! TCF Sales is offering a very nice discount on our 6 kg. all stainless steel chocolate melter as a Fall promotion. No need to use a coupon online as we have temporarily lowered our online price. Or, give us a call if you prefer. Made in Europe by respected manu ... More!
---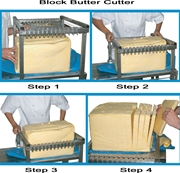 This handy guitar cutter is designed to cut large blocks of butter or lard, up to 50 lbs., and is ideal for bakeries and kitchens who frequently use butter or lard for pastry and baking purposes. Save time and money cutting large butter blocks or large lard blocks into sheets that can ... More!
---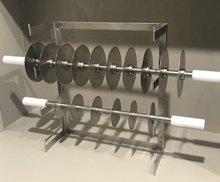 Did you know that TCF Sales stocks a larger 6" D blade for the Adjustable Roller Cutter that can cut confections up to 2 1/4" high? These 6" D blades are good and sturdy just like the 4" D blades that are considered standard that cut confections up to 1.25" tall. These roller cut ... More!